THE STORY LAB AT THE 76th LOCARNO FILM FESTIVAL – Networking event
Saturday, 5 August 2023, BaseCamp pop-up, Locarno
The Migros Culture Percentage Story Lab hosted a networking event in collaboration with the "Locarno BaseCamp" young-talent development program. Following speeches by Stefano Knuchel (Director of the Locarno Filmmakers Academy and head of the BaseCamp project) and Nadine Adler Spiegel (Director of the Story Lab), guests were given an insight into projects currently in receipt of funding. Individuals involved in the projects explained what they were currently working on and what they would be taking away from the BaseCamp for their project.
Over the subsequent refreshments, BaseCamp participants interacted with representatives from funders and festivals, along with scriptwriters, directors and producers. While this went on, attendees also had the opportunity to test out the prototypes of the Story Lab games "Arbeiterklasse Interaktiv" (The Working Class – Interactive) and "Henry Halfhead" and talk to their creators.
Impressions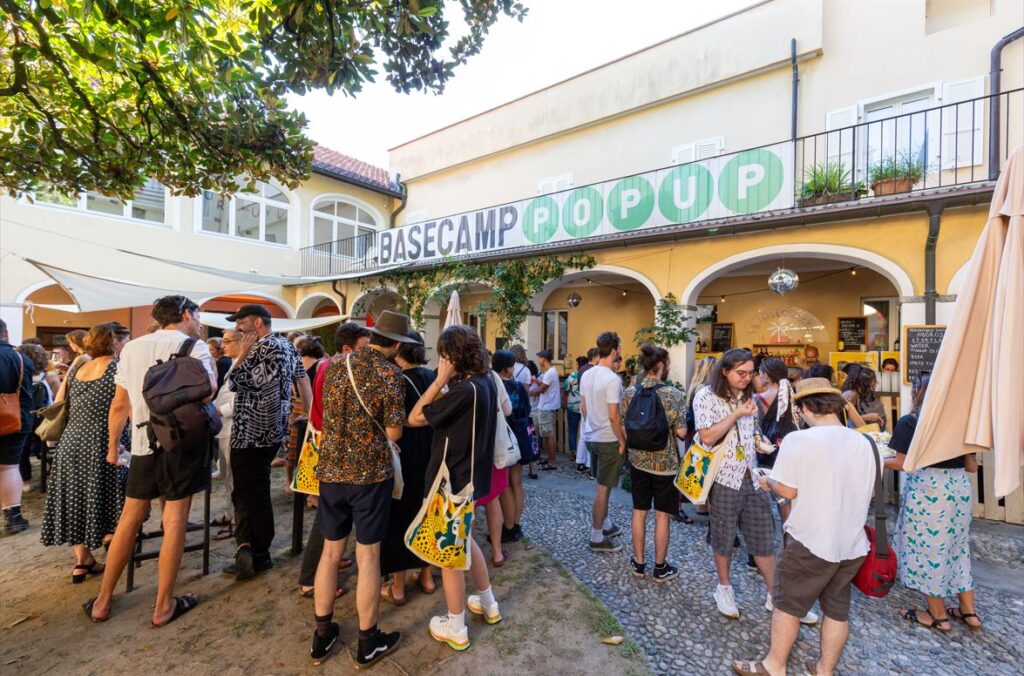 Partner of the "BaseCamp" young-talent development programme at the 76th Locarno Film Festival
This is the second time that the Migros Culture Percentage Story Lab has served as a partner of the "Locarno BaseCamp". Launched in 2019, this project offers young film-makers an opportunity to immerse themselves in the Locarno Film Festival for eleven days and make new contacts within the industry. Under the title "The Circle is Open", the fourth edition of the program brought together 200 talented young people from around the world.