Lea Bloch wins two awards at the 76th Locarno Film Festival
"Letzte Nacht" (Last Night), Switzerland, short film, 15 minutes, Winner of the Pardi di domani "Best Swiss Short Film" and "Best Swiss Newcomer"
Lea Bloch's short film project was supported by the Story Lab. Now, the young film-maker has received two awards at the Locarno Film Festival. We congratulate Lea Bloch and invite her to take part in a brief interview: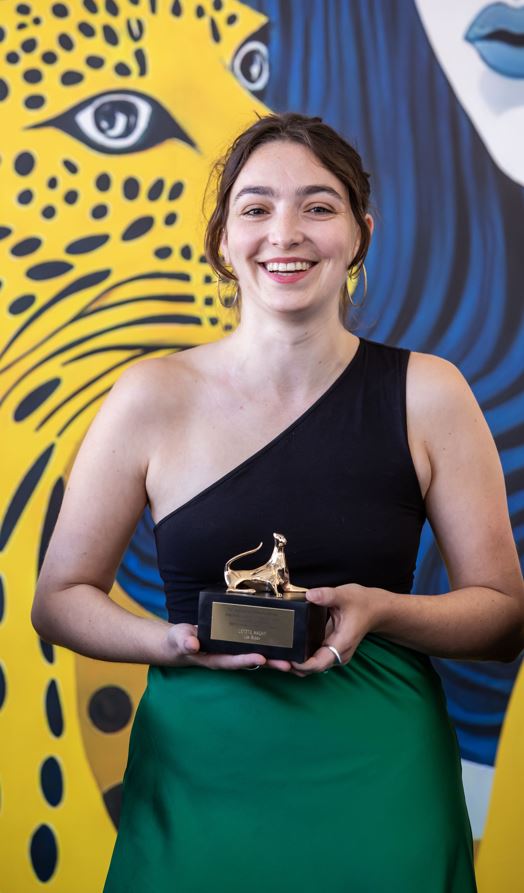 What was it like to premiere your film at the Locarno Film Festival?
It was an incredible honor to mark my world premiere at the Locarno Festival – a unique experience.
How did people respond to your short film?
The most common reaction was that the film was thought-provoking and stimulated discussion – I was delighted by that. After all, that was the original aim of the film.
Your short film looks at an important issue: sexualized violence. Why is this important to you?
Almost every woman is aware of this topic and talks to her closest girlfriends about it – I'm no different. But it was important to me that I showed it from both sides.
Impressions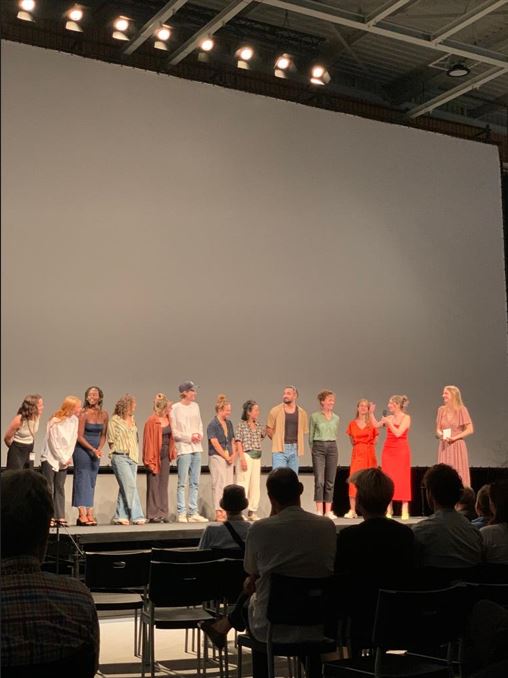 «Letzte Nacht»
The 15-minute short film "Last Night" revolves around the non-consensual sex between Samira and Gian the night before. In the film, the event is rewound in a group of women and men who are in two different apartments at the same time. Questions arise around guilt, responsibility and credibility.