STORY LAB MEETS ZFF ACADEMY 2023
Interactive Pitching Workshop
Friday, October 6, 2023, NZZ Media Building, Zurich
Last Friday, the joint event of the Migros Culture Percentage Story Lab and the ZFF Academy focused on performance skills. Networking and pitching are critical skills in the film business that involve building relationships and connections as well as the art of self-presentation and pitching.
In the interactive workshop "Mastering Networking and Pitching: Unleash your impactful presentation", participants learned how to present their ideas and projects in a convincing way, inspire their counterparts and appear self-confident in the process. Coach Anouk Scherer provided them with practice-oriented tips and tricks for successful pitching, with techniques on body presence through expression, posture, gestures and voice.
After the workshop, participants immediately put what they have learned into practice: During an elevator ride from the first floor to the top floor, they pitched their own ideas or projects to voice and speech coach Anouk Scherer and producer Susann Henggeler.
At a Flying Dinner, the Story Laboratories networked with the ZFF Academy's talents.
The event was aimed at Story Lab and ZFF Academy participants.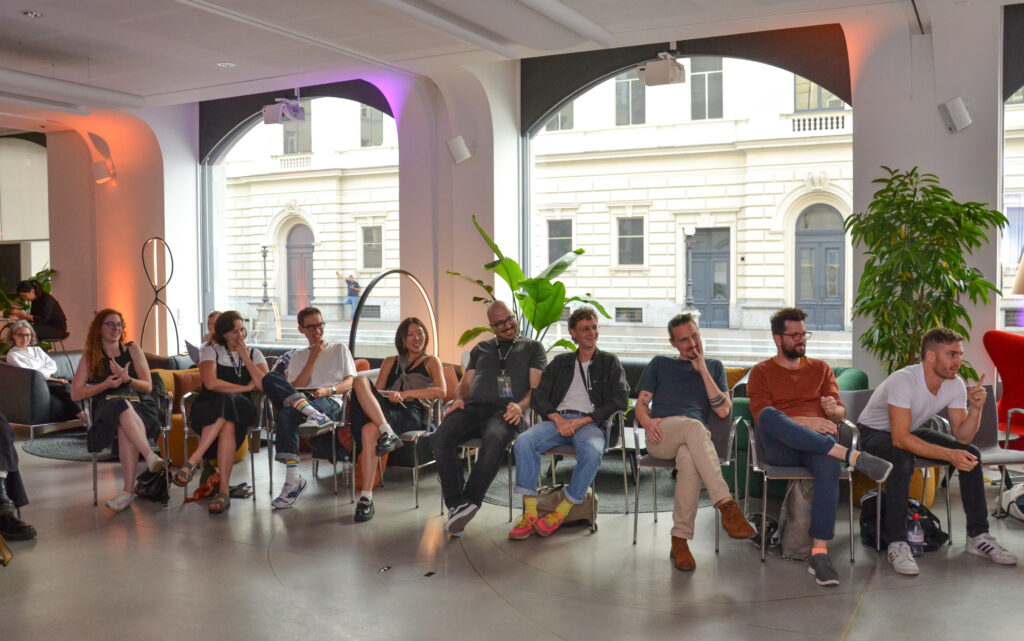 About the ZFF Academy
The Zurich Film Festival has been hosting the ZFF Academy (formerly the ZFF Master Class) since 2006, in an effort to bring together as many talented filmmakers as possible. Every year, gifted producers, directors and/or scriptwriters from around the world are selected from hundreds of applicants to take part in the five-day talent-promotion programme.